Beyond the briefs
There's more to us than simply helping clients make better business decisions. If you're interested or curious, here's a bit more about what makes us tick.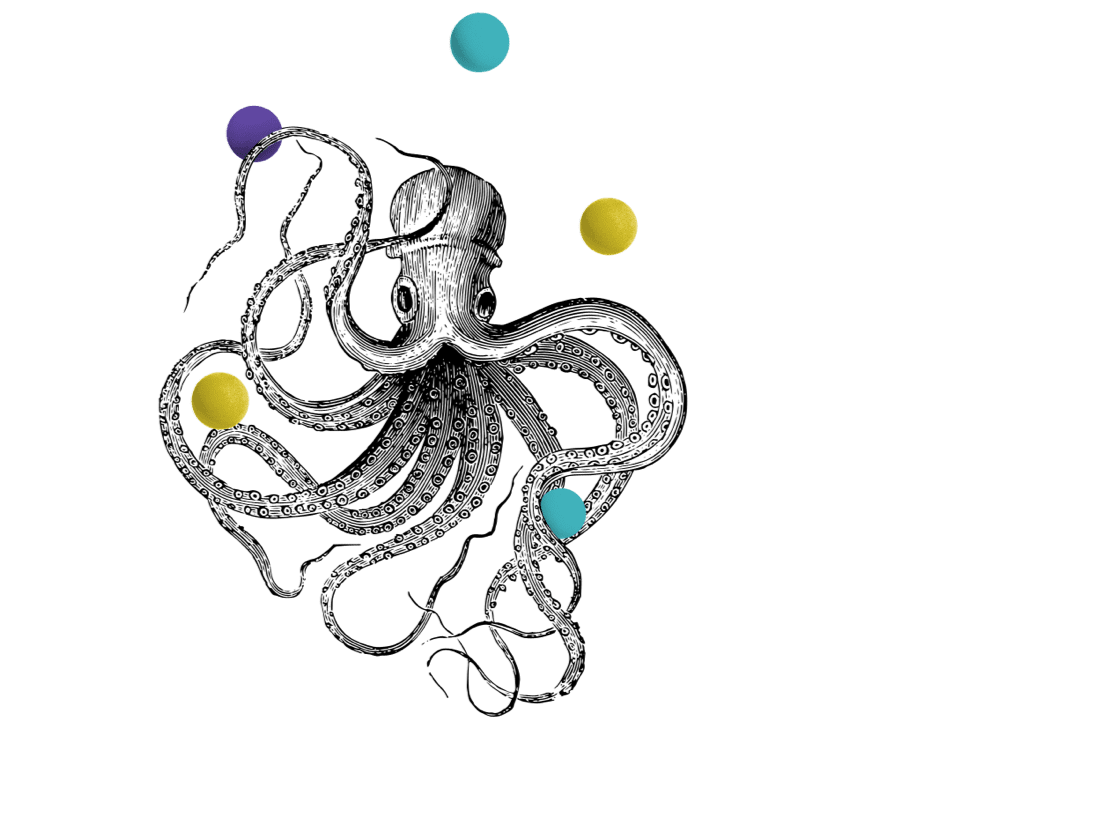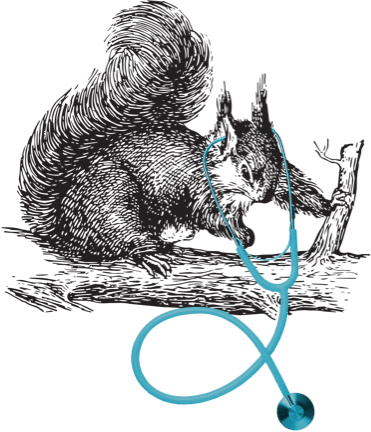 Word on the street
Our Word on the Street events have been going for as long as we have. We put one on whenever we have something to say about themes that we are seeing across different sectors and out in society. We bring in a specialist speaker from outside the worlds of brand and marketing, who can come at a theme from an entirely different perspective. Topics we've looked at in the past include trust, value, the death of the middle ground and storytelling.
Oh, and we host them in the glamorous Century Club on Shaftesbury Avenue. Treat your stomach as well as your mind at the incredible breakfast buffet.
Articles
We like to contribute widely, to both conferences and journals. It's partly to challenge ourselves to keep on learning, but also to shape it into something useful. And there's nothing like sharing it with the world out there to find out if what we're saying resonates with others.
See below, to read some of what we've said before.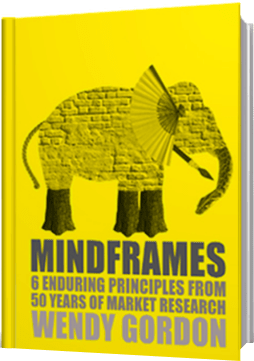 Mindframes
Mindframes are models of thinking about people in relation to brands, communications, marketing initiatives and organisations. Wendy Gordon has identified six enduring principles that explain why people think the way they think, behave like they do and say what they say.
Whether you are a research practitioner, user of research or planner, these mindframes will lead you to the choice of more rigorous methods, more sensitive interpretations and more confident recommendations. Read the book in any order, dip in and out and use the six lenses to magnify your own practical experience and frameworks.
Praise for Mindframes
"It's very difficult to write practical inspiration. In this wonderful book Wendy has accomplished that. She has taken the body of qualitative research and given it a soul. A must read for any practitioner."
"Wendy Gordon is one of our foremost thinkers and writers. This short gem of a book succinctly sums up a lifetime's wisdom."
"Wendy has created a treasure trove of great thinking to help aspiring, as well as fully fledged, researchers. You can hear her voice, full of wisdom and erudition, but also delightfully human. Even if you've been in research for as many decades as Wendy, you will definitely acquire new knowledge and encounter new ideas."